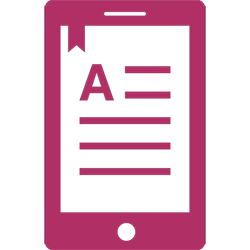 I've inherited my sister's fiancé.
She had him first. Alessio Salvatore. Charming, gorgeous, and completely off-limits. I watched him propose and counted myself lucky when my sister said "yes" to the notorious gangster. I have plans for my life. None of them involve sleeping with the enemy, even if it's to broker peace between our families.
But when my sister mysteriously dies, my life turns upside-down. I'm now the heir of my father's assets, and without an arranged marriage, our families are on the brink of war.
Until my father gives Alessio an offer he can't refuse.
Me.
——–
ALESSIO
I need Mia to understand three things:
1. We are getting married in a month.
2. I demand loyalty.
3. I want kids. Now.
I was meant to walk her sister down the aisle. A relationship with Mia would've been unforgivable. She was persona-non-grata forever until her old man gave me her hand in marriage.
How could I say no?
But wrangling the boss' daughter is more trouble than I thought. When she's not fighting her feelings, she's fighting me. Never mind that we have more fireworks than dynamite. Or that we're perfect together. Or that we're marrying in a few weeks.
She hates me.
Too bad.
She'll have to get used to me.
Author's note: This is a dark, mafia arranged marriage, standalone romance. A young woman desperate to leave a life of crime and violence fights her arranged marriage to her late sister's fiancé, a ruthless mob boss who demands three things from her: marriage, loyalty, and a baby.
As their wedding date approaches, Mia struggles with a decision that once seemed easy–escape his control or surrender to her heart?
About The Author:

Vanessa Waltz is a full-time romance author and a part-time beer connoisseur. She lives on the west coast and spends her days hunched over her laptop sandwiched between two cats. When she isn't dreaming up new storylines, she's hitting up the finest craft breweries Seattle has to offer.

Vanessa is represented by Jill Marsal of Marsal Lyon Literary Agency.