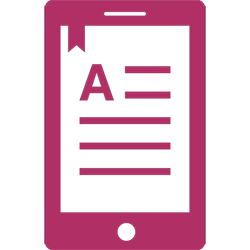 TALL, DARK and CHARMING by Erika Wilde
Aiden Stone loves life as a bachelor and has no intentions of settling down anytime soon. He has a great job and a career he enjoys, and women adore him . . . except for Daisy Parker, who doesn't seem fazed by his flirtatious attempts or the sexy smile that normally has panties dropping to the floor. She's a tougher nut to crack, but the fact that she seems immune to his charm only fascinates him more . . . until one hot unexpected encounter with her blows his mind and gives them both more than just a night of pleasure. Because Daisy is now his baby momma, and his life is about to change in ways he'd never anticipated.
EASY LOVE by Kristen Proby
Eli Boudreaux's family has built ships and boats in Louisiana for generations. He comes from a hard working, wealthy family and his empire is growing by leaps and bounds. At thirty, he is the youngest CEO to ever head Bayou Enterprises, co-chairing with his eldest brother. His head for business and his no-nonsense work ethic is also quickly making him the best the company has seen in generations. His staff admires him, women adore him and Eli's family is solid. But he's recently discovered that someone on the inside of his business is stealing from him and he's determined to find out who. Kate O'Shaughnessy is hired by companies all over the world to slip inside and investigate every member of the organization from the CEO down to the custodial staff to find the person or persons responsible for embezzling. She's excellent at blending, becoming part of the team, and finding the weakest link. She's smart, quick-witted, and she's now been hired by Bayou Enterprises, specifically Eli Boudreaux. The attraction is immediate and the chemistry is off the charts, but Kate has heard all about Eli's playboy past and she has a job to do. Sleeping with the boss isn't a part of that job, even if just the sound of her name rolling off that Cajun tongue and the way he fills out a designer suit does make her sweat.

SECRETS AND SATIN by Liliana Hart
No one knows heartbreak like Jade Jax. After losing her husband to a tragic death, she doesn't believe love can happen twice. But after years of living a half-life without her husband, her body starts to waken again, and needs she'd forgotten come to the surface.Max Devlin never thought Jade would want him outside of his dreams, but fate plays a helping hand when they're thrust into a high stakes mission, protecting each other's backs like old times. Max decides he's finally ready to end his bachelor ways, but he learns quickly that happily-ever-after isn't always possible. Because Jade has no desire to ever love again. Not when she knows how painful it can be.

DARE TO LOVE by Carly Phillips
When billionaire Ian Dare gets one glimpse of the sensual and irresistible Riley Taylor, he knows that he must have her. But any future he might have with Riley means he'll have to confront his past, a past he'd rather forget. And that's something this NFL team owner won't dare to do. Not even for love.
BADD MOTHERF*CKER by Jasinda Wilder
Your wedding day is supposed to be the happiest day of your life, right? That's what they say, at least. I went into that day hoping I'd get the happiest day of my life. What I got? The worst. I mean, you really can't get any worse of a day without someone actually dying.
So…I may have gotten just a little drunk, and maybe just a tad impetuous…
And landed myself in a dive bar somewhere in Alaska, alone, still in my wedding dress, half-wasted and heart-broken.
About the Author:

Willow Brooks is crazy in love with paranormal and fantasy romance. She also enjoys writing thrilling paranormal stories with sexy alpha's and curvaceous heroines.

Author of:
– The Alpha's Desires Series
– Drawn To The Alpha Series & many more to come!