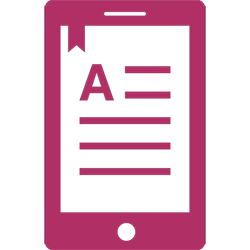 When a maid falls in love with her billionaire employer, only the bottle stands between them.
Having just lost his old maid, billionaire Marcus Parker is intrigued by his new one – the new maid is as far from his old one as he could have possibly imagined. Molly Butler sings when she works, smiles at him when she sees him and is always trying to make conversation. Even though he detests it at first, soon she begins to grow on him.
Coming from an alcoholic mother and a close friend who betrayed him for a quick buck, Marcus learned to only depend on himself – with his own company and a bottle of wine, he believes he's better off without anybody else. But after meeting Molly, things began to change.
Molly finds herself drawn to Marcus, but after her fiancé was killed in a drunk driving accident, she developed a hatred of alcohol in all forms. Though Marcus's personality draws her in, his drinking problems overshadow their relationship. Can she really risk her heart a second time to a man who is a slave to the bottle?
If you like Christian Romance with personal struggles and heart-warming characters, you'll love Billionaire Rescued. Grab your copy today!
About The Author:

Johanna Carole is a romance enthusiast and author of Christian Women's Fiction. After falling in love with books from a young age, she rediscovered her love of romance books after earning her Bachelor's degree in Biology at UCLA and her Doctor of Dental Surgery degree from USC. Now, her passion is to ignite women's hearts through Christian inspirational stories. Her motto? "Romance books can be entertaining, as well as pure, inspirational and honoring to God."

Johanna lives in Los Angeles with her "Hot Hula Hunk" husband Richard. When not writing, she can be found hanging on monkey bars, riding swings and gliding down the slides at the park with her energetic grandkids.